The Web App uses the Waves Signer library from Waves Platform to Login, Sign and Broadcast transactions on the Waves Blockchain.
The library is connecting and communicating with the waves.exchange Provider where all your Waves accounts are stored. Our Web App doesn't have access to any of your private information such as your Private Key and Secret Seed.
Communication example SIGN < --- > Provider
When you open the Web App, you only have two tabs available, the
Account
tab where you can login into, the application and the public
Verifier
tab that allows anyone to search or verify the validity of a certification.
To login, simply click on SIGN IN and create a password if you don't have an account yet or type your password to access your account list, select an account and you will be automatically connected to the Web App.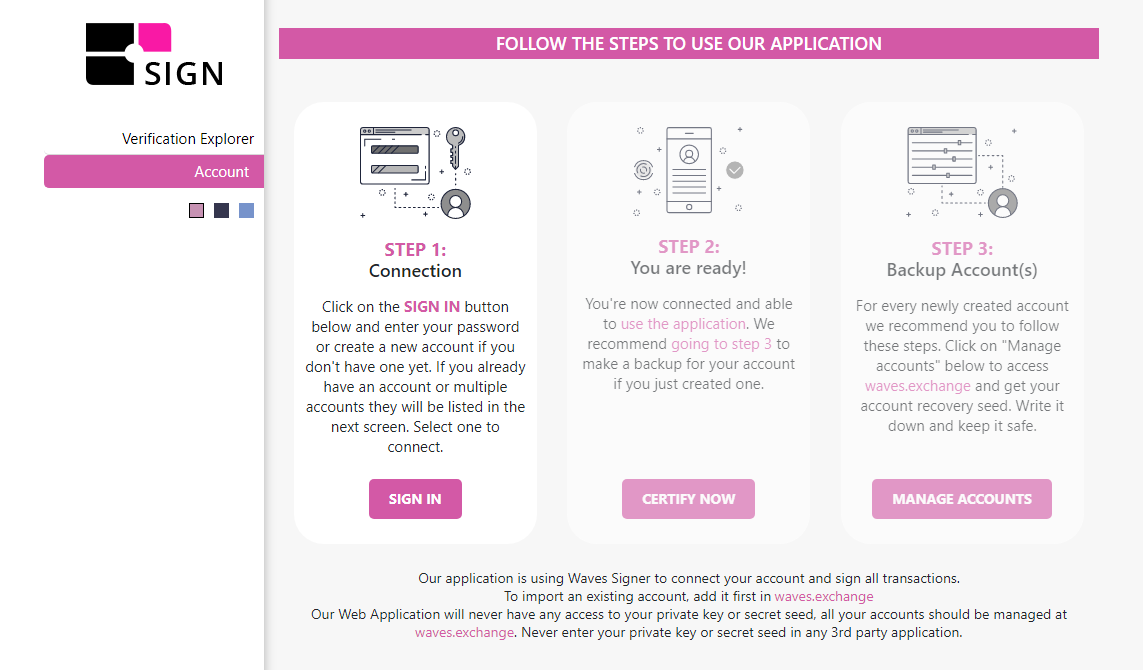 The login page when not connected
Once you are logged in, you will see an option to switch account or to manage your account on waves.exchange. Don't forget to go save your Secret Seed on Waves Exchange if you just created a new account.
You'll now have more options available, more tabs on the left menu and a top bar with your wallet balance /address